About
Our impact so far*
300,000 lives sustainably improved
30% of one million target by 2030
June 2023 (*updated every six months)
Croda Foundation, established in 2020, is an independent charitable company set up by FTSE 100 specialty chemicals company, Croda International Plc, and is registered in England and Wales (number: 1196455). The Foundation is solely funded by generous donations from Croda International Plc and led by an independent Board of Trustees. We are working to sustainably improve one million lives by 2030.
Our work is driven by our charitable purposes, approach and values
Charitable purposes
Croda Foundation is a charity with a mission to sustainably improve one million lives by 2030.
Since achieving charitable status in November 2021 (registered number: 1196455), we have been working with carefully selected organisations, communities and charities around the world to identify and fund projects that will have a demonstrable, meaningful impact on people's lives.
We achieve our charitable purposes by funding projects that make a difference by:
- Improving access to healthcare
- Reducing poverty, hunger, and improving livelihoods
- Protecting and restoring ecosystems and forests
Approach
Our charitable purposes support the United Nations Sustainable Development Goals – a shared blueprint for peace and prosperity for people and the planet, now and into the future.
The UN Sustainable Development Goals envision a world transformed by 2030. They set out a plan to eradicate poverty and hunger, protect the planet, ensure prosperous and fulfilling lives and foster peaceful, just and inclusive societies.

There are nine Sustainable Development Goals that align with Croda Foundation's charitable purposes: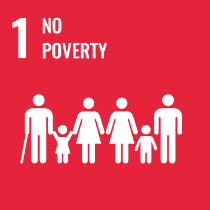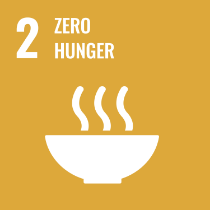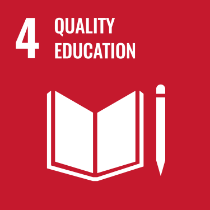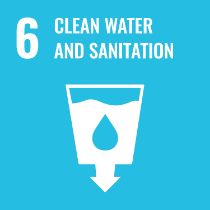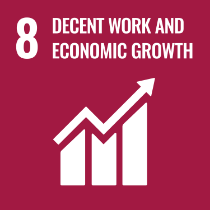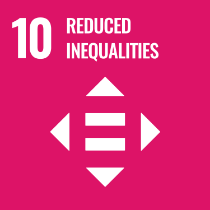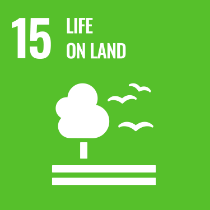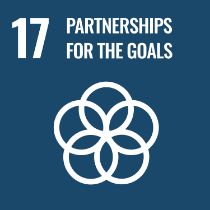 Find out more about the UN Sustainable Development Goals
We believe Croda Foundation can play our part in achieving the Sustainable Development Goals through projects that sustainably improve access to healthcare; reduce hunger and improve livelihoods; and protect and restore forests and ecosystems.
We are committed to developing multi-year partnerships which address multiple SDGs to make the greatest impact in sustainably improving people's lives.
Values
Croda Foundation trustees have chosen to align with our funding organisation's commitment to being People Positive by 2030.
As a registered charity, we are committed to upholding the highest standards possible for governance, investment and risk management policies, and safeguarding for our beneficiaries.
Our values are to be:
Responsible
We accept ownership for our decisions and behaviours. We are transparent about our processes and decision making
Innovative
We seek to support innovative programmes which lead to long-lasting solutions
Together
We work with our partners and stakeholders to drive sustainable change in the areas we support
Trusted
We recognise interdependencies in relationships when seeking to make long-term change. We trust our partners to use their expertise to deliver the change we want to see


Our independent Board of Trustees use core criteria and selecting criteria to decide which projects to support. All grants are restricted to be applied for a specific purpose, with the impact measured and reported on.
"We are committed to improving access to healthcare, reducing poverty and hunger, and protecting forests and ecosystems around the world. Together with our partners, we will sustainably improve at least one million lives by 2030."

FAQs
Croda Foundation is committed to supporting projects in our priority countries. These have been identified by our Trustees as areas that will have the greatest benefit from our funding:
Africa and Middle East
Cameroon; Ghana; Ivory Coast; Kenya; Senegal; South Africa; Tanzania; Togo; Uganda; United Arab Emirates; Zambia
Asia and Pacific
Australia; China; India; Indonesia; Japan; Korea; Malaysia; Philippines; Singapore; Sri Lanka; Thailand; Vietnam
North America
Canada; Mexico; USA
South America
Argentina; Brazil; Chile; Columbia; Peru
Europe
Denmark; England; France; Germany; Italy; Netherlands; Poland; Scotland; Spain; Sweden; Turkey; Wales
Croda Foundation does not accept unsolicited applications for funding.
Projects are nominated in two ways:
Employees from the Croda International group of companies around the world nominate projects and programmes for support
Croda Foundation proactively seeks organisations that deliver projects that align with our charitable purposes, and invites them to apply
Croda Foundation's Board of Trustees decide which projects to support based on the positive impact they can have towards meeting our charitable purposes.
Our Governance
Croda Foundation, established in 2020, is an independent charitable company set up by FTSE 100 specialty chemicals company, Croda International Plc, and is registered in England and Wales (number: 1196455). The Foundation is solely funded by generous donations from Croda International Plc and led by an independent Board of Trustees