neverthirst has been voted by Croda employees as Croda Foundation's Charity of the Year for 2023.
The organisation, which exists to bring clean and sustainable water to marginalised communities throughout Africa and Asia, will receive a £25,000 contribution to support its work.
They will use this to install one additional hand pump in the Omoro district and 40 household filters in the Aru district to bring clean drinking water to almost 1,000 people in Uganda.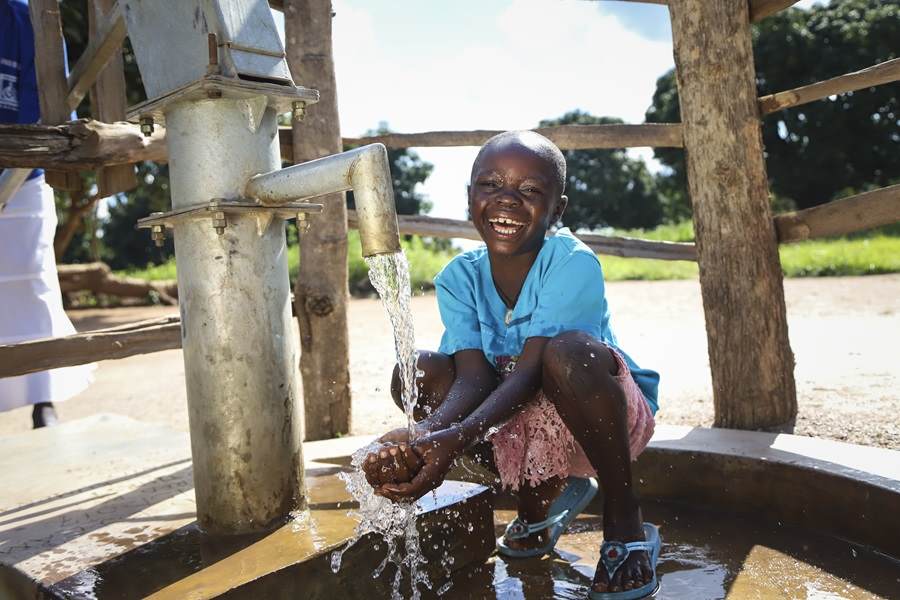 Finalists for Charity of the Year were chosen from our project portfolio by the winners of Croda's recent 'Our Purpose in Action Awards'.
The Climate Positive winners who nominated neverthirst said: "Access to clean water is a fundamental human right, which many of us around the world take for granted. neverthirst brings hope to those people with limited or no access to clean water. We hope that Croda's support will drive further positive change, bringing water to more people who desperately need access."
Chad Tillman, Engagement Director, at neverthirst added: "We are deeply grateful to all at Croda and Croda Foundation for being selected as Charity of the Year. Your support enables us to further our mission of providing access to clean and sustainable drinking water to underserved communities, bringing hope and improved health to those in need. We look forward to making a lasting impact with the £25,000 grant."
Learn more about our project with neverthirst here.
Our Governance
Croda Foundation, established in 2020, is an independent charitable company set up by FTSE 100 specialty chemicals company, Croda International Plc, and is registered in England and Wales (number: 1196455). The Foundation is solely funded by generous donations from Croda International Plc and led by an independent Board of Trustees